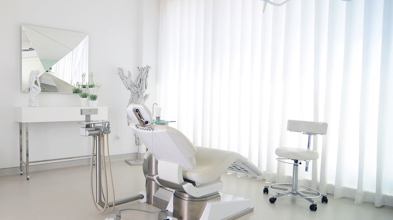 Our leading dental program in Portugal will allow you to combine treatment with a unique tourist experience. The Portuguese Aesthetics and Implantology Resort (PAIR) team holds over 10 years of accumulated experience — with more than 2847 successfully treated patients. Our experience allows us to guarantee a level of excellence in the service we provide in our clinics. AngelSmile is present in Barcelos and is preparing the opening of a new Clinic with the most advanced technology in Famalicão, strengthening its international presence.
We understand the importance of a smile, to achieve this we created a family atmosphere to go along with our patients during their transformation in AngelSmile clinics. We provide you with comfort and commodity, while applying the most advanced techniques in implantology.
Our goal is to help people — to help them accomplish their dreams. For that we provide a highly qualified team of professionals in each specialty. We not only want a good result, we look for perfection. Our focus is to achieve excellence in the results, despite the clinical case.
We provide the most advanced technology in diagnostics and treatment, which allow us to perform a profound and personallized analysis of each patient, as well as an unprecedented prediction of the final treatment result. Our top services are dental implants and dental crowns.
Message from Our Team
From the beginning our concern was the differentiation by quality, betting not only on a clinical body that includes highly qualified specialists in different areas of dentistry but also with state-of-the-art facilities and equipment that allows us to offer the most high standards in oral health care.
Our medical team, as well as all the staff, creates a relationship of proximity and trust, placing the patient above everything else. In this sense, it puts a lot of rigor in the previous studies that it performs, so that each patient, before starting the treatment, can verify the final result in digital form and in his mouth.
Always with the thought on the development of self-esteem, comfort and well-being, and the quality of life of those who are looking for us, Pair has in process the expanding and opening of another Resort Center in the north of Portugal.
Top Reasons to Choose PAIR
EVERYTHING IS PLANNED. We deal with all the logistics of the process. It is not easy to move from one country to another to have surgery, so we want to guarantee/make sure that everything works well.
IT'S AFFORDABLE. Compared to other countries in Europe, Portugal offers high quality dental treatments at much lower prices.
100% GUARANTEED. The process will not be completed until the patient is 100% satisfied with the result
Your Dental Tourism Package Includes:
5-Star Hotel: We book your stay and invite you to relax in a 5 star hotel in the city of Porto
Driver/E-Class Mercedes: All the transportation will be ensured with a Mercedes private car and a driver
Concierge: There will be a person who will follow and help you throughout the process.
Gastronomic Experience: All meals are included in the package
Tourism Plan: We will offer a range of activities to fill your free time
Contact Portuguese Aesthetics and Implantology Resort, get a free quote
Staff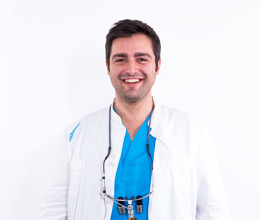 Dr Anselmo Vasconcelos
Implantology/ Surgery, Oral Aesthetic, Oral Rehabilitation
---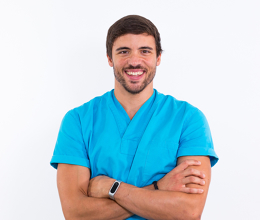 Dr Leonardo Serra
Implantology, Fixed Prosthetics, Oral Aesthetic
---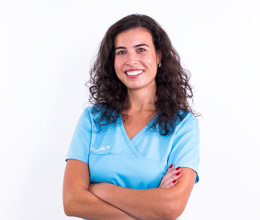 Dr. Joana Ramalho
Endodontics, Orthodontics
---