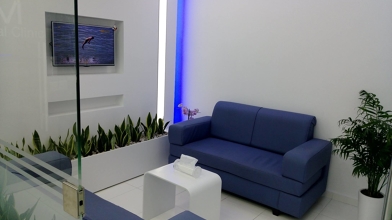 Smile let every one know that today , you are a lot STRONGER than you were yesterday 🙂
Do you have a dental issue, a question or you would like to book an appointment with the leading cosmetic dentistry center in Lebanon? Please contact us.
The leading cosmetic dentistry clinic in Beirut, MI Dental Clinic, provides cutting-edge solutions for all dental issues patients are facing.
As a result of advanced dental treatment in Lebanon, your teeth and gums will be healthier and look better. Our expert dental team at MI Dental Clinc specializes in a wide variety of services for the entire family — including teeth whitening, dental Implants, veneers, and much more.
Today, MI Dental Clinic remains at the forefront of our industry by continuing to use evidence-based research to evolve our dental services. We care about the oral and overall health of the families we serve every day — and we are dedicated to progressing education and awareness through support of local communities, oral health awareness and other organizations.
Dental Treatment in Beirut
We're here to provide a full range of dental services and help you get the care you need.
---
We strive to develop lifelong relationships with our patients by combining the latest dental technology with a professional and compassionate staff.
Dental Implants. Dental implants can help you smile more confidently. A dental implant is permanent and is an effective way to fill in your smile.
Dental Crowns. Dental crowns are a secure way to fill gaps and help restore your smile if you have missing or damaged teeth.
Dental Veneers. These are a thin, custom-made shells of tooth-colored materials designed to cover the front surface of teeth to improve your appearance.
Cosmetic Dentistry. With the help of cosmetic dentistry, you can improve your smile
Teeth Whitening. Brushing and flossing are everyday ways to keep your teeth bright. Teeth whitening enhances the brightness of natural teeth.
Your First Visit to MI Dental Clinic
Your first visit to MI Dental Clinic establishes a vital foundation for our relationship with you. During the first visit, we make sure to obtain important background information, like your medical history, and give you time to get to know Dr. Mohamed Ibrik, Dr. Fayez Ibrik, Dr. Iman Taybi and Dr. Sally Salem
Maryyam Khayyi
Lovely service ! Friendly staff , the prices are also reasonable 😍😍
Would highly recommend ❤
Aldnia Hloh
I met Dr. Mohammed by coincidence, and today I and the family are very grateful to him...
Staff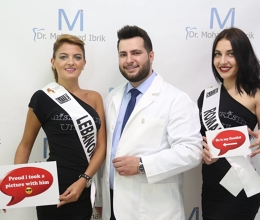 Dr. Muhammad Ibrik
Lead Dental Surgeon
---