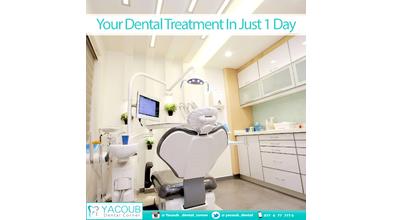 "My passion for healthcare and specifically dentistry was furthered during my life where I studied dentistry , Studying dentistry at the University of jordan is a key aim for me due to its highly acclaimed academic record, as well as the multiple opportunities that it provides to see the practical application of current research practices. my fascination in dentistry and its related spectrum has lead to start my own clinic , with the highest cleaning standards and latest technology we committed to provide the best service, quality and cost." — Dr. Talal Al Yacoub
Welcome to the top cosmetic dentistry center in Amman, Jordan — Yacoub Dental Corner — offers advanced cosmetic dentistry including advanced cosmetic fillings, the Hollywood Smile (laminates or veneers), dental crowns, bridges, dentures, implants, root canal treatments, and more tp help you achieve a healthy smile.
Top Dentist in Amman
A beautiful smile is something very few individuals achieve without the help of a dentist. Oral health consumes our every day life. Utilizing the latest in advanced dental technology, Dr. Yacoub creates amazing smiles that can brighten your life.
Our patients are our most important asset of our leading dental clinic in Jordan. Dr. Yacoub and the entire staff strive to develop long-lasting, trusting relationships with all of our patients. We strive to keep you comfortable at our cosmetic dental center in Jordan — in both our branches in Amman and Madaba.
The Yacoub Dental Corner believes patients should have as much information as possible in order to make important, informed decisions regarding their oral health and treatment option. Visit us today!
Staff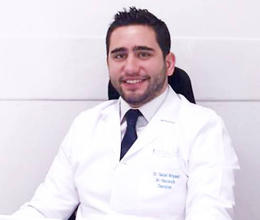 Dr. Talal Al Yacoub
Lead Dental Surgeon
---