"Dr. Mala replaced my 12 mercury fillings with white dental fillings and 3 crowns. Her practice is incredibly professional and in my opinion, would match any possible treatment her work.She is also a perfectionist, who really cares about her patients and takes great pride" — Andrew
As the leading dental clinic in India, Healthy Smiles Dental Care Centre, is an ISO 9001:2015 accredited — state-of-the-art dental center. Led by expert dental surgeon, Dr. Mala, we specialize in cosmetic dentistry, dental implants, root canal treatment, dentures, veneers, teeth whitening, pediatric (child) dentistry, full mouth dental reconstruction, dental crowns and dental bridges, emphasizing on patients' natural and beautiful smile. Healthy Smiles Dental Care Centre specializes in the complete organization of dental travel & dental treatment in India for foreign patients and families.
Why choose Healthy Smiles in India
Healthy Smiles provide affordable dental treatment tailored to the needs of each patient, combined with a short holiday in the historic city of Delhi. The service covers all essential aspects of your medical stay in New Delhi — from airport pick-up, accommodation and dental treatment.
Services Free of Charge
FREE transportation to and from Airport, Hotel & Clinic
FREE initial dental check-up, including X-ray
FREE treatment plan
FREE local anesthesia
FREE cosmetic temporary crowns for the time of treatment
Upon arriving at the New Delhi International Airport, you will be received at the airport and will be taken to your selected accommodation. Basis your convenience, you will be taken to the clinic for an initial dental check-up, during which your individual treatment plan will be developed.
Based in the capital of India – New Delhi, Healthy Smiles Dental Care Centre offer a one-stop dental service for all oral health problems to help you live healthier lives with a healthy smile. Together with their warm and friendly service, highly experienced team and cutting edge clinic, they aim to provide you with the highest standards of dental care in the comfortable surroundings of their clinic.
Top Dental Treatment in New Delhi
Healthy Smiles offers a comprehensive range of dental procedures for patients of all ages. A full breakdown of dental treatments can be found below:
Dental Implants
Cosmetic Dental Treatment - Porcelain Veneers
Porcelain Crowns
Porcelain Bridges
Dentures
Teeth Whitening
Smile Makeover
Smile Makeover in One Hour
Get a Smile Makeover in just one hour with the revolutionary technology via COMPONEERS. It is a quick, painless and cost effective way to obtain a beautiful celebrity smile without having to pain or undergo any invasive or expensive dental surgery.
COMPONEER is used in cases like:
Cosmetic correction
Dis-coloration
Anatomical malformation
Gaps between teeth
Tooth Fracture
Dental Restoration
COMPONEER is a new and easy-to-use system for restoring anterior teeth. COMPONEER's are polymerized, prefabricated nano-hybrid-composite enamel shells that combine the advantages of direct composite restoration with the advantages of prefabricated veneers. These can be performed efficiently for the restoration of anterior teeth in just ONE SINGLE SESSION of ONE HOUR. Hence, SMILE IN AN HOUR.
Our Mission — Oral Health
At Healthy Smiles Dental Care Centre in India, we strive to provide our patients with the highest quality of care and help them achieve and maintain optimal oral health and beauty in a safe, efficient and caring environment. Our mission is to help patients lead a healthier life with a healthy smile.
Contact Healthy Smiles Dental Care Centre, get a free quote
Reviews
I'm so much Confident with Dr Mala was friendly, knowledgeable, and gentle. She was warm and Caring and my teeth look and feel great. I can eat and drink anything no pain! With beautiful sparkling Smile!

One of the best dentist Karol Bagh, New Delhi – I am so glad that my friend recommended me to Dr. Mala. She is extremely talented and polite. Dr. Mala is a great cosmetic dentist and one of the best dentist karol bagh, Delhi for sure. I am so happy and obliged to her for correcting my smile. She is denist who is extremely concerned about what her patients' needs. I had a very crooked smile and I felt conscious about smiling in public. I only dreamt of having a smile like that of Bollywood Actress but never thought that one day I will also have a smile like that. Dr. Mala thank you and I truly believe you are one of the most talented and best dentists Karol Bagh, delhi. I would recommend everyone with Dental problems to make a visit at Healthy Smiles Dental Care Centre and consult Dr. Mala.

Best Dental Clinic to get Teeth Whitening– I would like to convey my sincere thanks to Dr. Mala for the excellent teeth whitening dental treatment she has performed on me. It was an extremely satisfactory experience which took less than 60 minutes. I always wanted to get teeth whitening done but wanted to go to the best dental clinic in Delhi for getting this treatment. My friend recommended me to Dr. Mala and I am glad with the dental treatment. Now I feel more confident with my smile without the yellow stains on my teeth. I would recommend Delhi's best dentist, Dr. Mala, to all those who also have yellow stains due to eating a lot of junk food and get rid of those yellow stains on your teeth through teeth whitening dental treatment. Dr. Mala's clinic is the Best Dental Clinic I have ever been too.

I had visited at least 3 other dentists before I went to Dr. Mala with my dental problem. All the other dentists charged me heavily and failed to relieve me of the terrible tooth ache. Dr. Mala's treatment plan was spot on and within 2 visits I was relieved of my pain which others couldn't treat for almost 3 months. She is truly a skilled dentist and I am glad that I found the best dentist for me and my family. I continue to recommend Dr.Mala as the best dentist to all my relatives, friends and others too who are searching for a dentist who goes that extra mile to relieve the patients of their pain.

If you are looking for painless dental treatment in delhi, then Dr. Mala's clinic is the place to go. Under the very professional care of Dr. Mala Makar, 2 root canal where performed, 2 beautiful zirconia crown were installed, 6 old fillings were replaced, and finally a total teeth cleaning was done. Everything went very smoothly, to the flexibility of the appointments to the duration of the procedures which were exceptionally painless. Last but none the less, the total bill was a fraction of what it would have been at home, in Canada, for no better treatment Dr. Makar deserves every five stars that I am giving her.
Staff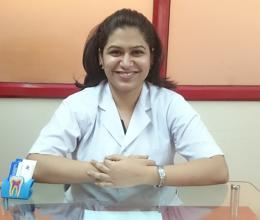 Dr. Mala Makar
Cosmetic Dentistry
---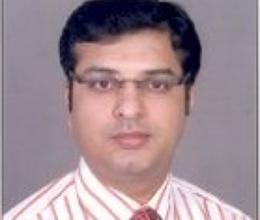 Dr.Jatin Kalra
Oral and Maxillofacial Surgery
---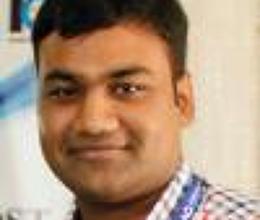 Dr.Pratik Aggarwal
Orthodontist
---