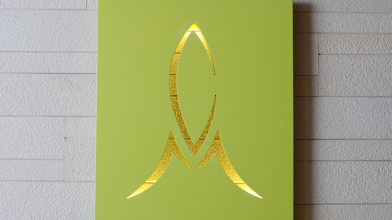 Opus Dental Specialities is a multispeciality clinic that represents a new era in dentistry. This advanced cosmetic dental clinic boasts of a combination of the latest equipment and an experienced team of dental professionals, led by the chief dentist, Dr. Burzin Khan, to give you the cutting-edge in dentistry.
Opus Dental Specialities is now a completely digital dental clinic and provides a one-stop solution from diagnosis to planning and complete digital workflows in all aspects of dentistry. Our team pioneers in effectively using advanced procedures and innovative technology, and the serene, subtle ambiance ensures to make your dental experience pain-free.
Our goal is to make sure you leave with a smile on your face.
"At Opus Dental Specialities, we constantly strive to improve skills, upgrade technology and effectively create Great Smiles to last a lifetime" — Dr. Burzin Khan for your Smiles Unlimited...!
Why Opus Dental Specialities?
Comprehensive dental care enhanced by skilled professionals
State of the art dental facility with latest cutting edge technology
Pioneers in the field of digital dentistry
Pain-free dental treatments supported by laser technology
Pioneers in immediate implant solutions with "teeth in a day" protocol
Highest levels of sterilization and hygiene
Our team comprises of dynamic dental professionals as well as experienced visiting dental specialists who provide their expertise in fields like - root canal treatments, pediatric dentists and orthodontists.
At Opus Dental Specialities, Mumbai, it is our utmost priority to maintain the highest level of sterilization. Equipped with quality equipment and infrastructure we strive to achieve a top-notch level of infection control.
Top Dental Surgeon in India
With a Master's Degree in Prosthetic Dentistry from Mumbai University, Dr. Burzin Khan specializes in Full Mouth Reconstructions and Rehabilitations with aesthetic all ceramic/zirconia crown & bridge & implant restorations. He has had specialized training in Implantology in Germany & Holland with extensive experience for over 2 decades. He has done DSD-Digital Smile Designs from Italy and with his keen eye for aesthetics, specializes in Smile makeovers.
Offering over 27 years of experience, Dr. Burzin Khan and Opus Dental represents high standards of performance, service, and patient care. He has won acclaimed awards in India and overseas for his outstanding work in the field of Aesthetics, Implants and Digital Dentistry and trains young professionals to help them acquire the specialized skills.
Cosmetic Dentistry in Mumbai
You can now replace missing teeth with dental implants in Mumbai and restore their smile and function. Owing to the latest advancements in diagnosis and computerized treatment planning, implant restorations have become highly predictable with a close to 100% success rate!
Root canal treatment in Mumbai involves treating the infected pulp tissue in the tooth. Infection of the pulp can be caused by trauma to the tooth, deep decay, cracks and chips, or repeated dental procedures. Symptoms of the infection can be identified as visible injury or swelling of the tooth, sensitivity to temperature or severe pain in the tooth and gums.
Like any other form of architecture, designing the perfect smile is a unique combination of art and science. Smile makeovers in Mumbai require a true creative spark on one hand, and in-depth knowledge, specialized skill and expertise on the other.
Porcelain veneers Mumbai commonly used as a treatment modality for Smile Enhancement are thin shells of ceramic that are bonded to the teeth in order to change the color, tooth position, form or shape and enhance the smile with an aesthetic appearance. They provide strength and resilience, which is comparable to natural tooth enamel.
A crown is a type of dental restoration, which completely caps or encircles a tooth. Dental Crown in Mumbai is indicated to restore a broken or damaged tooth or safeguard Root Canal treated teeth. They are typically bonded to the tooth using dental cement.
Give your smile a new dimension with our latest systems in tooth whitening- Zoom whitening!
Orthodontic treatment in Mumbai helps improve your facial appearance as it brings teeth, lips, and the entire face into proportion. One can correct misaligned, or crooked teeth as well as proclined or retroclined teeth or close spaces between teeth in order to achieve a perfect smile!
Contact Opus Dental Specialities Clinic, get a free quote
Staff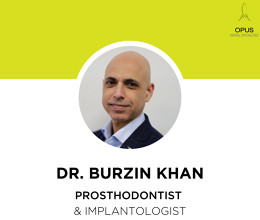 Dr Burzin Khan
Prosthodontist & Implantologist
---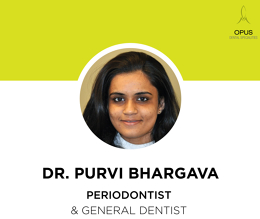 Dr Purvi Bhargava
Periodontist & General Dentist
---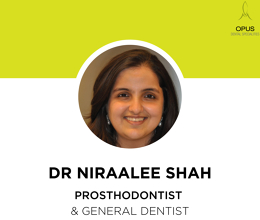 Dr Niraalee Shah
Prosthodontist & Implantologist
---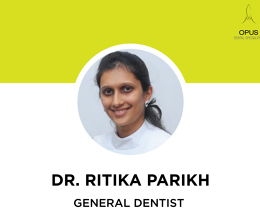 Dr Ritika Parikh
Implantologist and General Dentist
---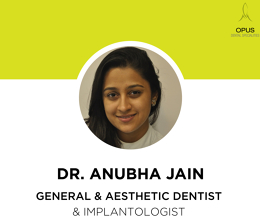 Dr Anubha Jain
Implantologist, General and Aesthetic Dentist
---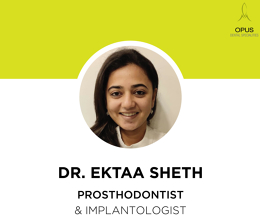 Dr Ektaa Sheth
Prosthodontist & Implantologist
---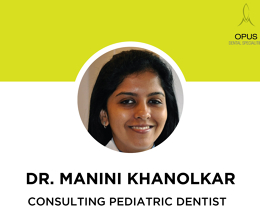 Dr Manini Khanolkar
Consulting Pediatric Dentist
---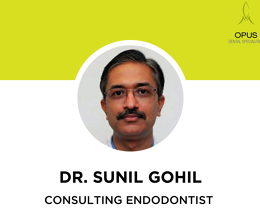 Dr Sunil Gohil
Consulting Endodontist
---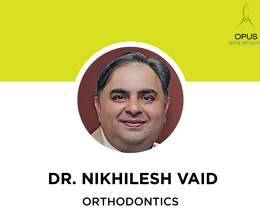 Dr Nikhilesh Vaid
Consulting Orthodontist
---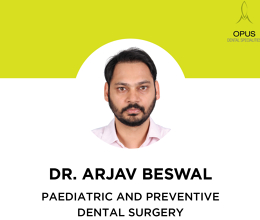 Dr Arjav Beswal
Consulting Pediatric Dentist
---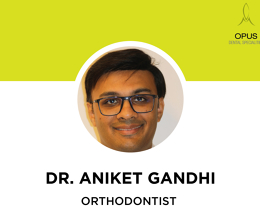 Dr Aniket Gandhi
Consulting Orthodontist
---