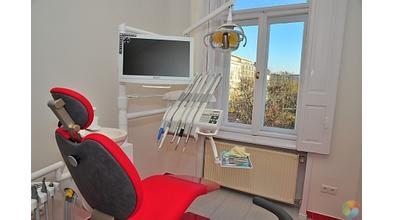 Crystal Dental is Budapest's premier dental clinic. The clinic is located in downtown Budapest in a modern and friendly environment and offers you the very best in personalized and comprehensive dental care.
From the first screening tests, through traditional and prosthetic dentistry, to any kind of aesthetic treatment you may need, Crystal Dental gives you and your loved ones a promising smile — with excellent restorative and cosmetic treatments.

Crystal Dental consists of two separate and fully equipped dental surgery rooms with a panoramic view of the beautiful Elizabeth square. The clinic was designed in a way to ensure your comfort and convenience. All of our surroundings are very comfortable and the rooms are air-conditioned. Our clinic is just one minute walk from the metro.

Our dentists are experts in various dental fields, therefore we offer you all services in one place only. There is no need for you to wait at other locations for an x-ray, thus you save time and effort.

Crystal Dental is flexible in arranging your appointment and we are well prepared to assist you in all your needs.
World-Class Cosmetic Dentistry
Cosmetic dentistry involves dental procedures with the aim of improving the overall aesthetics of your smile. A beautiful smile can have numerous effects on an individual's self-confidence, self-esteem and personal relationships.

Common cosmetic dental procedures include:
Veneers
Crowns
White fillings
Dental bridges
Affordable Dental Costs in Budapest
At Crystal Dental, planning and scheduling dental treatments is crucial to providing you the very best of dental care. We make sure that prices are reviewed at the first appointment with you, once your specific requirements are gathered by our dentists
Before each treatment you will receive a check-up and x-ray to make sure all solutions can be recommended. In case you may require any extra treatment, we will then discuss with you each detail. At Crystal Dental, prices are Crystal clear. We ensure that before beginning your treatment, you accepted all proposed plans and you are satisfied.
Contact Crystal Dental Clinic, get a free quote
Staff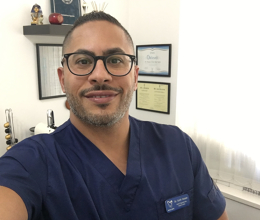 Dr. Saleh Hassan
Director of Crystal Dental Clinic
---
Dr. Hassan and his team offer you the very best in comprehensive and affordable dental care.