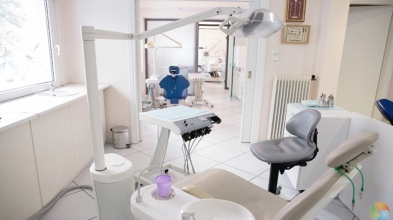 At the leading dental clinic in Greece, our staff encourages patients and our community to partake in healthy living with preventive dental programs, oral treatment services, and education.
The Dr. Athanasios Mangos Dentistry Clinic in Greece is on a mission to provide patients with the best cosmetic, reconstructive, implant, and family (or general) dentistry available today.
Our team takes great pride in providing services related to the general maintenance of oral hygiene and tooth health. To ensure healthy teeth and a beautiful smile, we recommend you visit a dentist regularly (at least every six months).
Expert Dental Care in Athens
Based on a deep, personal belief in the importance of each patient's oral health, Dr. Mangos pledges to provide the best dental care in a compassionate, modern environment.
His primary focus is educating patients regarding their dental options and help them make decisions that will benefit their overall health. Top services include dental cleanings, cosmetic dentistry, Invisalign, implant restorations, crowns, and teeth whitening.
Staff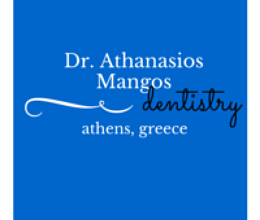 Dr. Athanasios Mangos
Lead Dental Surgeon
---