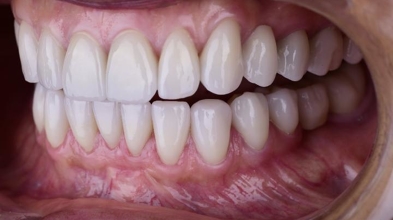 The leading dental clinic in Costa Rica, Dental Pluss, is a specialized dental center committed to the development and maintenance of oral health — providing comprehensive and multidisciplinary services based on concepts of excellence in service, efficiency in management, and quality of dental care.
Costa Rica has become a leading world country for dental and medical tourism. Many dental specialists, as well as Costa Rican dentists and oral surgeons, have received training in well-known institutions both nationally and internationally — achieving a high level of professionalism.
Thanks to our privileged geographical location, we received direct flights from the main airports in North America, as well as hundreds of flights from other parts of the world, with affordable rates and frequent promotions to help you save.
On average, a tourist traveling to Costa Rica for dental tourism can save between 40-70 percent (including transportation and lodging costs).
Our dental center in San Jose works only with materials of high international quality and Italian hand instruments to speed up and improve the work. We implement intraoral cameras, which allow to demonstrate the oral condition of the patient in real time, improving communication with the patient and participation with their oral hygiene and dental plan. It also represents a digital record of each patient.
Under this optical microscope, our dental team is meticulous and detailed for their work in dental treatments — allowing aesthetic and functional results at the same time. Likewise, it also has capability to magnify up to 3x.
Our prominent dental team in San Jose uses our meeting room for a place oriented to the discussion of clinical cases, consultations, planning of complex treatments, education and continuous training of our professionals.
The dental laboratory consists of two departments, a traditional laboratory and the digital laboratory system, which consists of scanning the oral condition of patients, virtual management of information to design prostheses with aesthetics and predictable function, (a milling machine performs the prosthesis with a short-term response capacity). Dental Pluss has a sterilization module that guarantees the cleaning, disinfection and sterilization of all instruments and equipment of daily work — offering security to patients in this regard.
We are a dental hospital with specialists in every dental area, including ALLON4 — our specialty. We only work with accredited implantology specialists within the Implantology College Board of Costa Rica so your work is guaranteed

We have our own in-house lab for 3-D impressions and we use a zirconia machine to give our patients the best results.
What Sets Us Apart from Dental Clinics in Costa Rica?
Comprehensive Dental Center
We have state-of-the-art dental chairs and dental laboratory, all in one place.
Radiological Center
A revolutionary radiological center, which is equipped with a computer through which 3D images (tomography), panoramic and cephalometric radiographs are obtained. Said center will handle the images in a virtual and digital way.
Smile Design
It consists of digital planning, with 3D technology, of the aesthetics of the patients' smile, which can observe how their new smile will look.
Pediatric Dentistry Office
Destined to the attention of babies, children, adolescents and special patients.
Pluss Offices
Greater comfort, comfort and space to reduce anxiety and fear.
Intraoral cameras
Intraoral cameras, which allow to demonstrate the oral condition of the patient in real time.
Top Treatments Offered at Dental Pluss Clinic in San Jose
GENERAL ODONTOLOGY
Dentistry is responsible for the diagnosis, treatment and prevention of diseases that encompass the entire stomatognathic apparatus, which includes the teeth, gums, periodontal tissue, the maxilla, the lower jaw and the temporomandibular joint. In this way, the main diseases that dentistry deals with are dental caries, and periodontal disease, among others.
PEDIATRIC DENTISTRY
Pediatric dentistry is the branch of dentistry responsible for treating children, adolescents and special patients with some type of disability, therefore the pediatric dentist will be in charge of exploring, diagnosing, treating and preventing oral diseases of the population.
ORTHODONTICS
Orthodontics is a specialty that is responsible for the study, prevention, diagnosis and treatment of anomalies in the shape, position, relationship and function of dentomaxillofacial structures. Therefore, its exercise is the art of correcting possible alterations and keeping them within an optimal state of health and harmony through the use and control of different types of forces (fixed or removable appliances).
AESTHETIC DENTISTRY
Aesthetic or cosmetic dentistry is a specialty that solves problems related to oral health and aesthetic harmony of the mouth with the rest of the patient's oral and facial structures.
ODONTOGERIATRÍA
Odontogeriatrics is defined as the oral health care of elderly patients whose physical condition in general is significantly influenced by degenerative processes and diseases that are usually associated with older adults.
ENDODONTICS
It is a dental specialty that consists in the diagnosis, treatment, prevention and manipulation of everything concerning the pulp tissue (vascular nervous bundle) of the teeth; where, the dentists specialized in this area receive the name of endodontists.
PERIODONTICS
Periodontics is a medical-surgical dental specialty that studies the prevention, diagnosis and treatment of diseases and conditions that affect the tissues that support the dental organs (gingiva, periodontal ligament, root cement and alveolar bone) for the maintenance of the health of the teeth and their adjacent tissues.
PROSTHODONTICS
Prosthodontics is that branch of dentistry that is responsible for restoring the function, anatomy, phonation and aesthetics of the stomatognathic apparatus as a result of the loss of one or more teeth. These prostheses can be fixed or removable; They can also be partial or complete, depending on whether they comprise a limited number of teeth or the entire arch. Likewise, implant-supported prostheses can be indicated.
BLOOD PATHOLOGY
Oral or oral pathology is the branch of dentistry that is responsible for the nature, identification and treatment of disorders, pathologies and diseases located in the oral cavity, maxilla, jaw and teeth, as well as the relationships they keep with problems systemic of the patient.
TEETH WHITENING
Teeth whitening is an aesthetic treatment that reduces the original color of the teeth by several shades, leaving teeth whiter and brighter. Dental whitening can be performed both in the dental office and at home.
Come visit us today to learn more.
Schedule Consult Now.
Contact Dental Pluss Clinic, get a free quote
Staff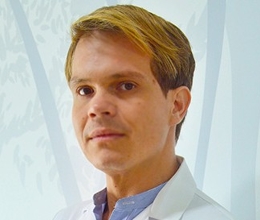 Dr. Martin Quesada Araya
---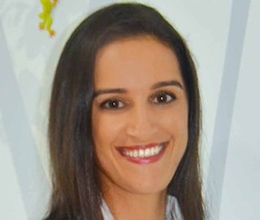 Dra. Ana Victoria Neily
---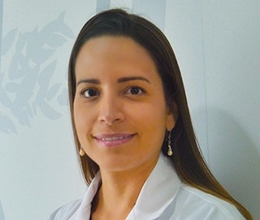 Dra. Andrea González Delgado
---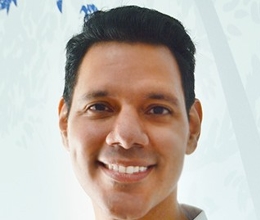 Dr. Alejandro Amaíz Flores
---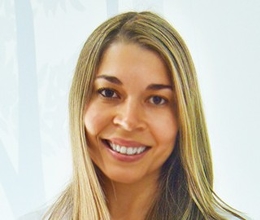 Dra. Mónica Gutiérrez Pereira
---