A white and healthy smile could reflect more of your personality than you can imagine. It is a sign of self-confidence, leadership, professionalism, savoir-faire, and the opting of no less than excellence as a way of life. So why not take a forward step and choose an optimal dental clinic that would have your satisfaction at heart?
Sky Dental Clinic in Bulgaria is an exceptionally modern center that is committed to perfection and patient satisfaction. Our clinic is designed in a way to give our patients the comfort and ease they need. Our Center is equipped with cutting-edge technologies like: ARCUSdigma II, which is a computer system able to register patient's jaw movements and positions, and the Diode Laser for teeth whitening, to ensure our patients' safety and contentment. We are honored to deliver our optimal services both for national and international patients. Sky dental Clinic is not an ordinary one. Our professionals strive to build a strong relationship with patients based on honesty, openness, and mutual understanding.
Our highly professional staff demonstrates an excellent command and performance of the latest techniques and innovative methods in dentistry. Each one of our experts is an English speaker who has received a quality education and traineeship overseas. This is laid obvious all along their professional careers. They have an experience of more than twenty years in General Dentistry, Cosmetic Dentistry, Restorative Dentistry, Implant Dentistry, as well as Pediatric Dentistry.
Optimum Dental Services in Sofia
At Sky Dental Clinic, we do our best so that you obtain stunning results for a beautiful and long lasting healthy smile. We pride ourselves on providing a plethora of quality services and make them at the disposal of our patients.
Our services include but are not limited to: veneers, crowns, bridges, implants, orthodontics, root canal treatment, bleaching, Sinus Lift, dental fillings, and pediatric dentistry. We also provide a wide range of preventive therapies to treat various diseases and conditions like periodontitis and gingivitis.
We strive to educate our patients about the healthy habits to maintain, and how to have long lasting results for a beautiful smile. We offer regular Prophylaxis appointments to ensure healthy gums, teeth and smile by inspecting decays and malposition of jaw, tongue, and teeth.
And since we value our patients' time, we have recently incorporated our dental clinic and dental laboratory and X-ray at the same premise.
"A warm smile is the universal language of kindness" — William Arthur Ward
Reviews
Outstanding professionals! I did my 4 pieces veneers and everything went perfectly. Attitude and attention from the team of Dr. Kalin Marinov me were super level. Surely if in the future I need dental services, I return to them

Beautifully respect to the patient outstanding professionalism and not least a very friendly atmosphere. Thank you, now I can smile

if you are reading this then you are already on your way to choosing the best dental clinic for you. Will only illustrate the professionalism of Dr. Marinov and his team. Diagnosis and treatment there are extremely high, everything is perfect down to the smallest detail. Careful attitude to you will make you feel calm and professionalism of others. Marinov will give you the confidence that you'll leave from there with healthy teeth and a beautiful smile. Beauty starts from the value of health care system make a gift to yourself and your children give yourself health. With a wide smile bravely recommend the clinic with two hands

Fantastic people, very friendly staff, very clean and professional! We fly up from Australia to see Dr Marinov and his staff, great implant work.

Sky Dental clinic is the best clinic in Sofia, offering a great variety of dental treatment. Dr. Kalin Marinov is a great professional- I would like to tell him RESPECT and THANK YOU for all the perfect job he does!!! Nothing is too complicated for his skills and professionalism. Nothing! Technically the clinic is really well equipped with everything: they even have their own Laboratory for implants. There Dr. Marian Marinov is creating ceramic miracles of any kind and form 🙂 With an absolute pleasure I am recommending Sky Dental Clinic to all who need to go to a dentist. For sure Dr. Kalin Marinov will resolve your problems, making the right Diagnosis and then performing the perfect treatment for you. Sky Dental Clinic is simply the best clinic- trust the professionals there and enjoy your smile after your visit 🙂
Staff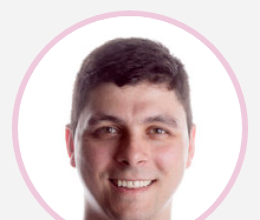 Dr. Kalin Marinov
Oral Surgeon
---
Dr. Kalin Marinov graduated dentistry at Sofia Medical University. He has a keen interest in implantology, prothodontics and esthetic dentistry.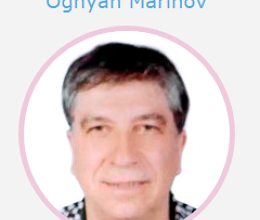 Dr. Ognian Marinov
Dentist
---
Dr. Ognian Marinov graduated dentistry at Sofia Medical University in 1975. After 5 years he obtained his masters degree in prosthodontics and worked in Sofia until 1990.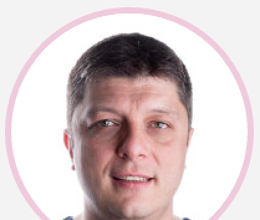 DR Marian Marinov
Dentist
---
Marian Marinov started a Diploma of Dental Technology Course in 2001 and graduated in 2004 at RMIT University Melbourne.