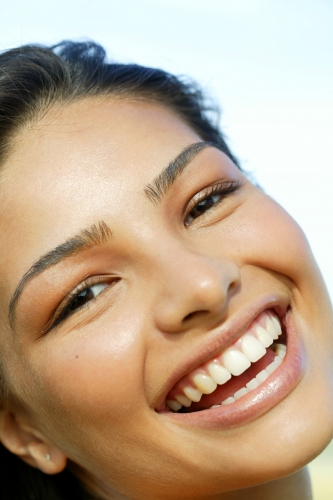 Premier dental care by EXCLUSIVE DENTISTS WORLDWIDE.
Dental implants are a great way to replace missing teeth and also provide a solution to having removable partial or complete dentures.
Dental implants are artificial roots and teeth that are surgically positioned into the upper or lower jaw bone by your dentist or a Periodontist — a high-quality professional dedicated to gums and the supporting bone.
The teeth attached to implants are very natural looking and can visually enhance or restore a patient's smile. The implants are very durable and will last many years, but on occasion, they will have to be re-tightened or replaced due to normal wear.
The cost of dental implants can be prohibitively high if patients have treatment in the US, UK or Canada. One dental implant can cost as much as $4000 USD and to replace a full set of missing teeth can exceed $40,000 USD. Many patients find that travelling abroad for dental treatment can save up to 70% on dental treatments.
TYPES OF DENTAL IMPLANTS
There are three different dental implant options to replace missing teeth:
Traditional Implants
Root-form dental implants which are screwed into the jawbone.
Plate-Form Implants
Implants secured into the jawbone extending horizontally along the bone.
Sub-Periosteal Implants
Secured to the surface of the jawbone instead of being secured inside.
WHY SHOULD YOU CHOOSE DENTAL IMPLANTS
Replace one or more missing teeth without affecting adjacent teeth.
Resolve joint pain or bite problems caused by teeth shifting into missing tooth space.
Restore a patient's confident smile.
Restore chewing, speech, and digestion.
Restore or enhance facial tissues.
Support a bridge or denture, making them more secure and comfortable.
DENTAL IMPLANT PROCEDURE
The process of getting implants requires a number of visits over several months.
Stage 1 | Dental X-rays
Dental x-rays and impressions are taken of the jaw and teeth to determine bone, gum tissue, and spacing available for your dental implant.
Stage 2 | Position Implant
While the area is numb, the implant is located into the bone, which will heal and incorporate itself onto the bone for up to six months.
Depending on the type of implant, a second surgery may be required in order to secure the artificial tooth in place.  Some types of implants contain a post and anchor that is already attached and your dentist is able to secure the tooth on the first visit.
After several weeks of healing the artificial teeth are made and fitted, which can take one to two months to complete.
Get a FREE quote for Dental Implants
Once you click the button you will receive your quote in your email within a few minutes and we will never spam you.